Yeah, I feel that the Smash Bros 4 appearance of Dedede is the definitive design. It feels "balanced" in a way that's hard to explain. The Kirby: Triple Deluxe and Planet Robobot designs look a little awkward. But nothing's as bad as the Kirby 64 design, which looks like absolute trash.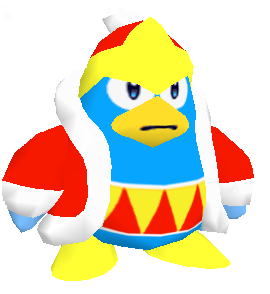 What were they thinking?
The other three Amiibo look fine, though.