Hello!
I recently discovered the video game suggestion on Mdb and wanted to make you know about a Snes game not very popular (I think) .
"
Front mission: Gun Hazard
" , this game is extraordinary ! I think that any
metroid
fan will love it , there is a metroid feeling about it. It was distributed by Squaresoft only in Japan. Music scored by Yasunori Mitsuda, Nobuo Uematsu and cover art by Yoshitaka Amano ( Squaresoft big gun, lol ). The game was designed by the same team of "
Cybernator
" on snes. The game is very similar but was highly polished and transformed into a A-Rpg. And some nice people translated it for us, just find the patch ! Well that's it, thank you for reading!
Oh and, please, If you already played the game or did play it because of me, feel free to discuss it here I'd be happy
!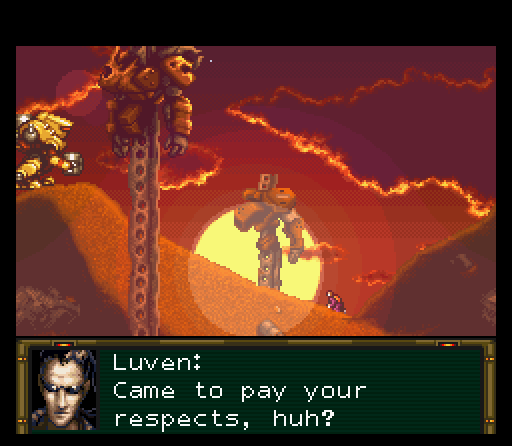 Ps : Sorry for the spelling mistake , if there is any, I am not english
( Smokingspoon MDB Forum first post
! )